Find Your Alive! Tuning in to Happiness
September 5
@
9:00 am
–
12:00 pm
A Note From The Creative Warrior Journeys Team:
We have added a 2nd run of this workshop. It was such a beautiful event on August 22, 2020 that we are offering it again! And, we feel it is such a profound and provocative topic, definitely something to tune in to, especially in these times.
We have all profoundly benefitted from the life-affirming practices in our workshops. We share tangible flow and connection experiences, grounded discussions on loving-kindness practice, vibrant live music, relaxing qigong, and gentle reminders to mindfulness .
Come compassionately connect, make space for growth, and reveal our community's Heart in a safe, sacred space.
In this month's Find Your Alive! workshop, we all get to connect and experience some:
Truth about our happiness options.
Optimism amidst the uncertainty.
Inner strength time.
Soulful connection with others even during distancing.
Hope and possibilities for happiness.
We welcome you to join us! "Tuning in to Happiness" will build our energy while fostering a safe sense of ease and empowerment. Let's do it!
Please get your donation ticket ASAP so for sure we know you will be coming; and to get the logistics for coming on board (especially if you are new to Zoom).
NOTE: TICKET SALES END on day of event at 4:00PM Pacific. So again, purchase your ticket before.
After you purchase the ticket(s), you will receive a Confirmation Email from us, with all the details, so scroll down for the easy Zoom link information, and other particulars, including a few basic items to have for the workshop.
Here is a preview of the few basic items to have for the workshop, such as:
a pencil or pen
a colored pencil / crayon / marker / highlighter
a sheet of paper
a sock
an envelope
and print out the .pdf (see below) OR use the link that will be sent with your order confirmation for printing.
We look forward to having you with us for "Tuning in to Happiness" (the 2nd).
Peace and Love,
Rick, Sharon & Mark, and JoHanna
Creative Warrior Journeys Team
==========to print out before the workshop========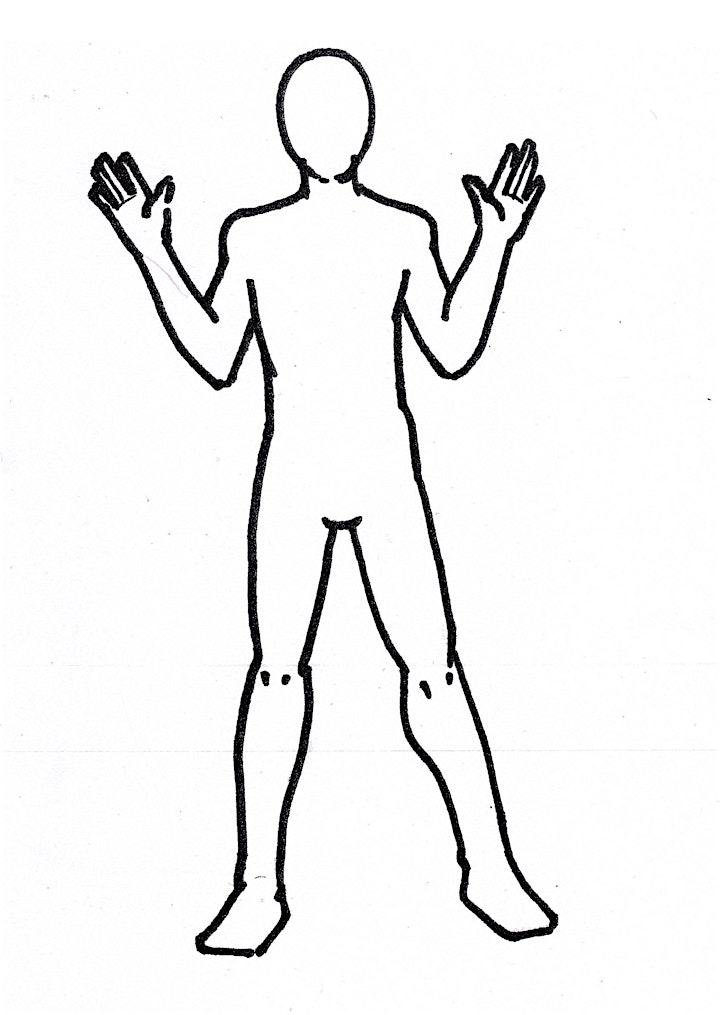 Creative Warrior Journeys
rick@creativewarriorventures.com